Mossberg & Company Expands Once Again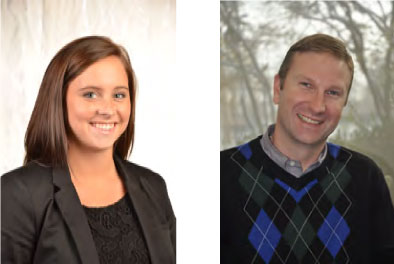 South Bend, IN – November, 2013- Mossberg & Company, a print and marketing solutions company is expanding again. Tony Selcz is returning to Mossberg & Company to take the position of Customer Service Manager. Katie Coughlin will be joining the company in the position of Marketing Coordinator.
Tony is a South Bend native and graduate of Western Michigan University with a degree in Printing Management. Tony pursued his passion for printing and has sixteen years of professional experience in the industry. Tony spent the majority of that time at Bowne & Co/RR Donnelley as a pricing manager. During his time there, he developed new financial reporting procedures that improved workflow processes and the bottom line. Based on his previous time spent at Mossberg & Company he is proven professional and a welcome return to the team.
Katie Coughlin is a recent graduate of St. Norbert College in DePere, WI where she received her BA in Business Administration with a concentration in Marketing and a minor in Graphic Design. Katie has studied marketing abroad at Dublin Business School. In addition to her academic accomplishments she also played varsity volleyball, coached volleyball and was a student mentor. Katie is a welcome addition to the Sales and Marketing team at Mossberg & Company and will help in the aggressive growth plan currently underway.