Print
Choose the proven power of print to grow your brand and reach new audiences.
Fulfillment
Reach more than 40 million Americans in one day via ground transportation.
Custom Solutions
Make your brand come alive by interacting with your customers online.
FEATURED: CASE STUDY
On-line Ordering Fulfillment in Less than 30 Days
A large boot manufacturer wanted to make their product directly available to consumers in addition to selling through specialty retailers and retail web sites. The manufacturer wanted an e-commerce site where consumers could view their entire product line, place orders and receive the boots directly from the company.

The selection criteria for their fulfillment partner was high—the site needed to go live in one month, they required a warehouse within one day delivery of their corporate headquarters and they needed to reach the majority of their consumer customers using 2 day ground delivery.
The Solution
Reconfigure the
current warehouse space
and expanded racking locations for 1,200 new SKU's.

Dedicate trained staff on customer expectations and Mossberg's own precise quality requirements.

Accept and process orders within the one month timeline and exceeded the customer's "Go Live" date expectations.
The Result
The program has grown to include close to 3,000 SKU's and 3 additional product lines have been added.

Consumers are now able to buy high end outdoor boots from their nearest computer or smart device and receive them in time for weekend activities.

The manufacturer is able
to grow sales and margins
because of their partnership
with Mossberg & Company.
Client Testimonials
Don't take our word for it – here's what our clients say:
We produce a wide array of printed materials, many of which are high profile. All these items serve to represent the brand of the University…there is no room for error and every detail is crucial. Details are where Mossberg & Company excels, hands down…we see them as an extension of our team.
Tim Legge
Creative Director
University of Notre Dame
Mossberg is a valued business partner…we look to them not only to meet our day-to-day needs with speed and accuracy, but provide new and innovative ideas…their customer service is second to none.
Manager
Whirlpool Corporation
The print quality is fantastic, customer service cannot be beat, and they offer competitive prices.
Denise Moriarty
Associate Vice President
Illinois Institute of Technology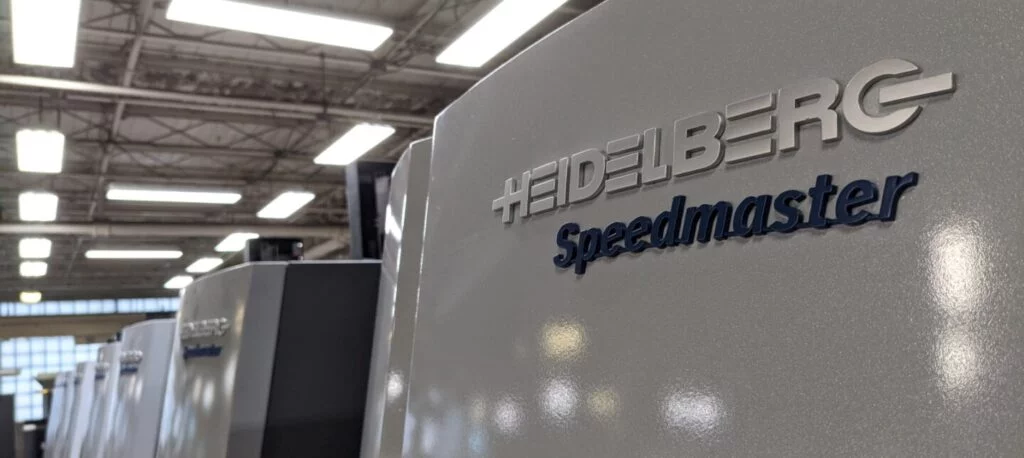 Big things continue to happen at Mossberg & Company! We're excited to announce that our new Heidelberg XL-106 press became fully operational in November 2021. Why are we making a[…]
Read more