Mossberg & Company Gets Creative With New Hire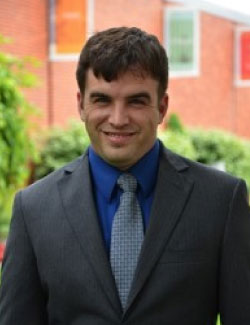 South Bend, IN -Mossberg & Company is expanding their National Account Team once again. Welcome, Ben Roseland!
Developing his creative and artistic techniques, Ben Roseland has over 10 years of experience in the fine arts. With his resourceful background he will be able to provide innovative ideas not only to customers but to Mossberg & Company as well. As a recent recipient of Michiana's 40 under 40, he is an entrepreneur and philanthropist who is passionate about sustaining the future of South Bend. Mr. Roseland is an artistic icon in the local community as the owner of the Ben Roseland Studio & Gallery in Granger, Indiana. He has supported the community with frequent donations of art for local schools and charities. We welcome Ben Roseland's insight, originality and creative solutions to the Mossberg & Company team.