The Spirit of Gratitude and Giving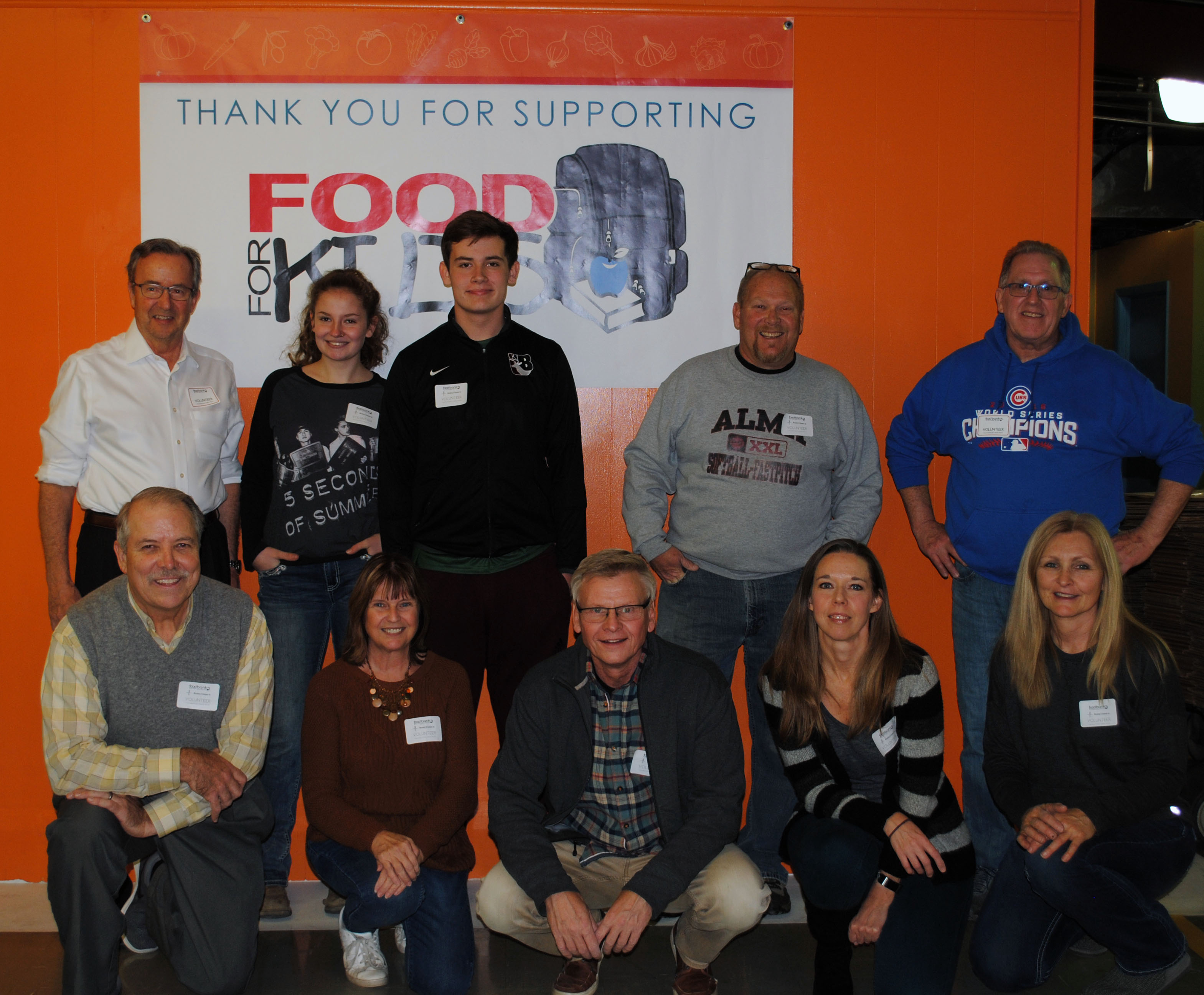 Along with ample servings of cookies and pie, this is the time of year we come together to share in the spirit of gratitude and giving with those we love the most. At Mossberg & Company, part of the joy of the holiday season is giving back: donating to charity, reconnecting with our community, and offering a helping hand to those in need. This year we had the opportunity to help local charities including The Food Bank of Northern Indiana and The Kroc Center.
The Food Bank of Northern Indiana
This holiday season Mossberg & Company gathered a team to volunteer at our local Food Bank of Northern Indiana. We had the privilege to work on the Food For Kids Backpack Program preparing over 1,100 meals for kids in need, as well as, donating nearly 3,000 meals to families in need.
The Food For Kids Backpack Program discretely provides food to school-aged students to ensure they have something to eat on weekends and holiday breaks throughout the school year. Participating schools are identified as having a high rate of children eligible for free/reduced lunch programs. During the 2019-2020 school year, the Food 4 Kids Backpack Program provided weekend food bags to 2,280 students in schools in Elkhart, LaPorte, Marshall, Starke and St. Joseph Counties.
Kroc Center "Guardian Angel" Program
The Kroc Center's Angel Tree Project helps to provide Christmas presents for children in need. Last year, in St. Joseph County, 2,200 children under the age of fifteen opened presents on Christmas morning because they were chosen by a "Guardian Angel." Each angel lists a child's name, age, clothing and shoe sizes, and favorite color. Mossberg & Company employees became the "Guardian Angel" for twenty children in St. Joseph County, Indiana. Employees collected additional clothing and toys used by the Kroc Center as "fill-in" gifts as needed.
At Mossberg & Company, one of the ways we judge success is how we've helped our community. We're passionate about service, especially with local charities. A special thank you to all of the employees that offered a helping hand this year. Sharing your time and talents with the community really makes a difference to those in need.