The New Normal at Mossberg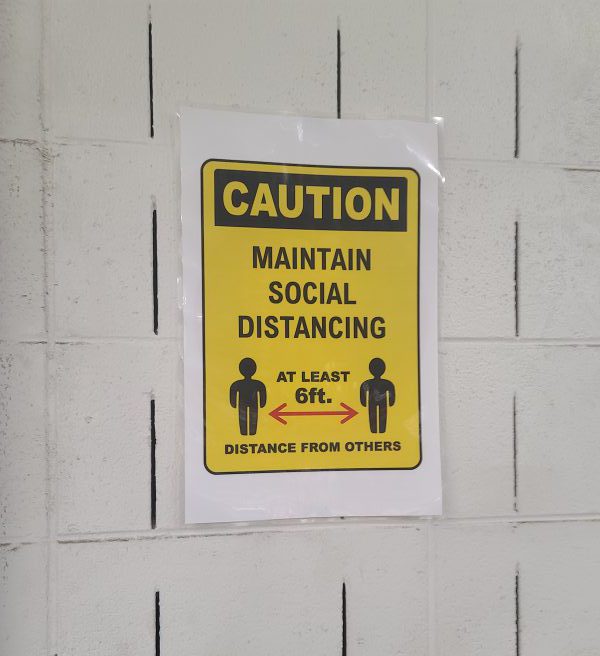 Like the rest of the world, Mossberg is a different place as a result of the Covid-19 Coronavirus. We're fortunate to be deemed an essential business and have remained open during the pandemic.
We understand that the virus is aggressive and invasive, and that no building is 100% safe from its effects. However, here are some of the guidelines instituted at Mossberg to help keep our employees safe:
Twice each day, teams of employees thoroughly clean our print and fulfillment facilities. The buildings are divided into zones, and teams are responsible for cleaning their respective zones and initialing the record when each cleaning is completed. Signs showing when the most recent cleaning was completed are posted in each zone.
Visits to our facilities have been drastically reduced as we opt to communicating by phone or email whenever possible. Customers and necessary service people may still visit, but masks are required by all visitors.
Employees are allowed to work remotely if their responsibilities allow.
Lunch tables and other areas have been updated to allow more social distancing.
Employees are permitted to wear masks and gloves whenever they choose.
Hand sanitizers have been placed throughout the office and production facilities.
Human Resources provides regular updates to employees regarding revised new regulations, trends, etc.
We understand that this threat will exist for the next several weeks and months, and everyone at Mossberg will stay vigilant as we continue to deliver for our customers. Thank you for your continued confidence in Mossberg!