Roger's Half-Century Journey with MCO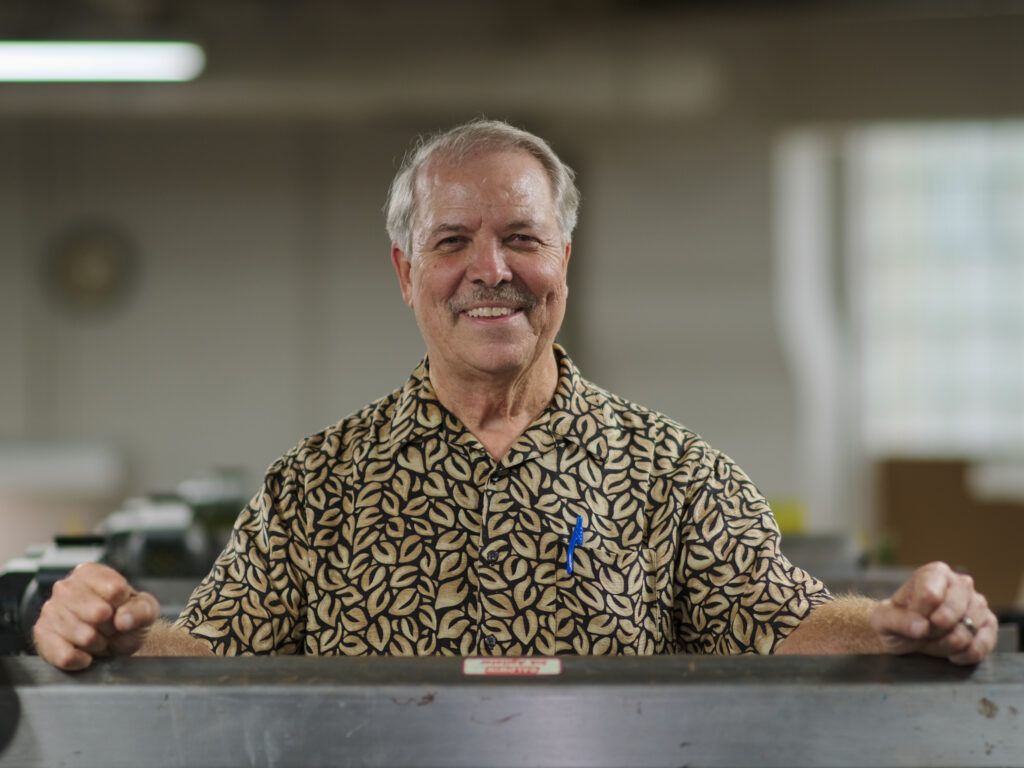 HOW IT STARTED
In his senior year at Mishawaka High School, while enrolled in a printing trades class, a serendipitous encounter altered the trajectory of Roger's life. At a Craftsman's Club gathering, his instructor chanced upon Mr. Herman Mossberg. Curious, Mr. Mossberg inquired if any promising students might be keen on joining MCO. Without hesitation, the instructor recommended Roger. The very next day, which was a Saturday, Roger received a call from Mr. Mossberg. After a face-to-face conversation, Roger was promptly hired, working part-time from 3pm to 7pm until he completed his senior year. The year was 1973.
EMBRACING THE ODYSSEY
In the subsequent 50 years, Roger's professional journey saw him evolve through 12 different roles at Mossberg & Company. This evolution wasn't just about changing titles. With every shift, he embraced emerging technologies, keeping his role dynamic and engaging. These expansive experiences have not only honed his skills but also uniquely positioned him to offer tailored solutions to MCO's clientele. Today, with pride and confidence, he identifies as a Print Solutions Specialist.
For Roger, the excitement hasn't dimmed. Each morning, he eagerly anticipates another fulfilling day at MCO.
THE MCO DIFFERENCE
MCO's mission is clear – to elevate corporate communication. But what's Roger's wish? He hopes that every print buyer recognizes and harnesses the unparalleled blend of craftsmanship, technological prowess, and expertise at MCO. This trifecta enables MCO to amplify their products, giving them a distinctive edge.
Come, experience the MCO difference.
"Mossberg is the greatest printing company on the planet because of our expertise and the passion of our people."