Mossberg Adds New Press
Big things continue to happen at Mossberg & Company! We're excited to announce that our new Heidelberg XL-106 press became fully operational in November 2021. Why are we making a $2.5M+ investment in printing? Because we've been an industry leader for 90 years, and we believe our best days are still to come.
Leveraging this cutting-edge technology allows us to serve the savvy customer who values speed and efficiency. More throughput allows us to pass along savings to you, all while providing you with world-class customer service and support. To us, this piece of equipment means so much more than putting ink on paper; it's our future. And we'd love for you to be part of it.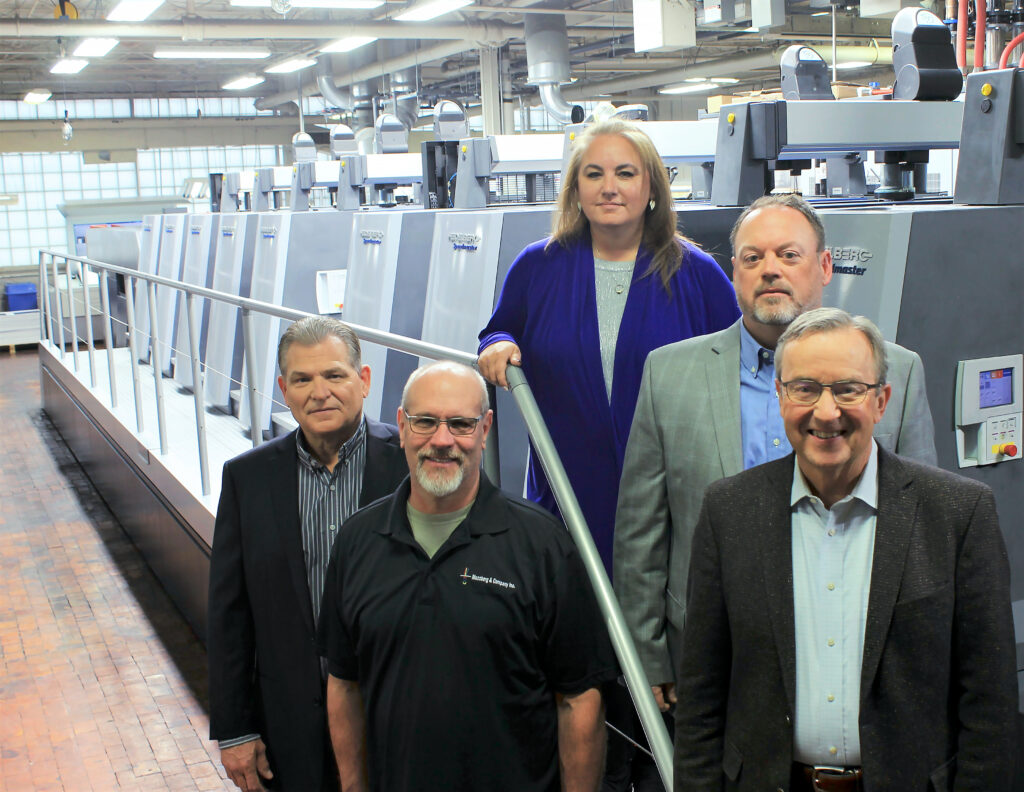 The 41-inch perfecting press will produce 15,000 impressions per hour, at least 3,000 impressions faster than Mossberg's current presses. The flexibility and speed of the new press will allow Mossberg to replace two presses (a Heidelberg 12-color and a 6-color Speedmaster) while expanding its overall pressroom capabilities and drastically reducing make-ready time.
The XL-106 will print stock up to 32-point board when not in perfecting mode, and 24-point when perfecting. The press can print eight colors plus UV or aqueous coating on one side of a sheet (or four colors on both sides with coating on one side) in a single pass. The new press features inner-deck drying lamps, which means we'll be able to cure inks in-line. This becomes especially valuable when printing double hits of an ink or opaque whites beneath process of PMS inks. The XL-106 also features continuous process optimization through artificial intelligence, automatic plate changing technology, operator-independent "intelligent automation" and a robust waste ejection system.
"We're excited about the addition of this press to our printing arsenal," said James W. Hillman, Mossberg's third generation President and CEO. "Our decades-long commitment to delivering world class printed materials remains intact."
Mossberg has served its customers and the community since 1930 when Herman T. Mossberg brought skills honed at R.R. Donnelley to open his own company. Today, Mossberg employs approximately 120 full-time employees at its South Bend print and fulfillment facilities. After several delays related to the pandemic, the company will celebrate its 91st year with an employee function in mid-November.
Please contact your Mossberg account executive for more information or reach out to us at www.mossbergco.com.