Wine in Cans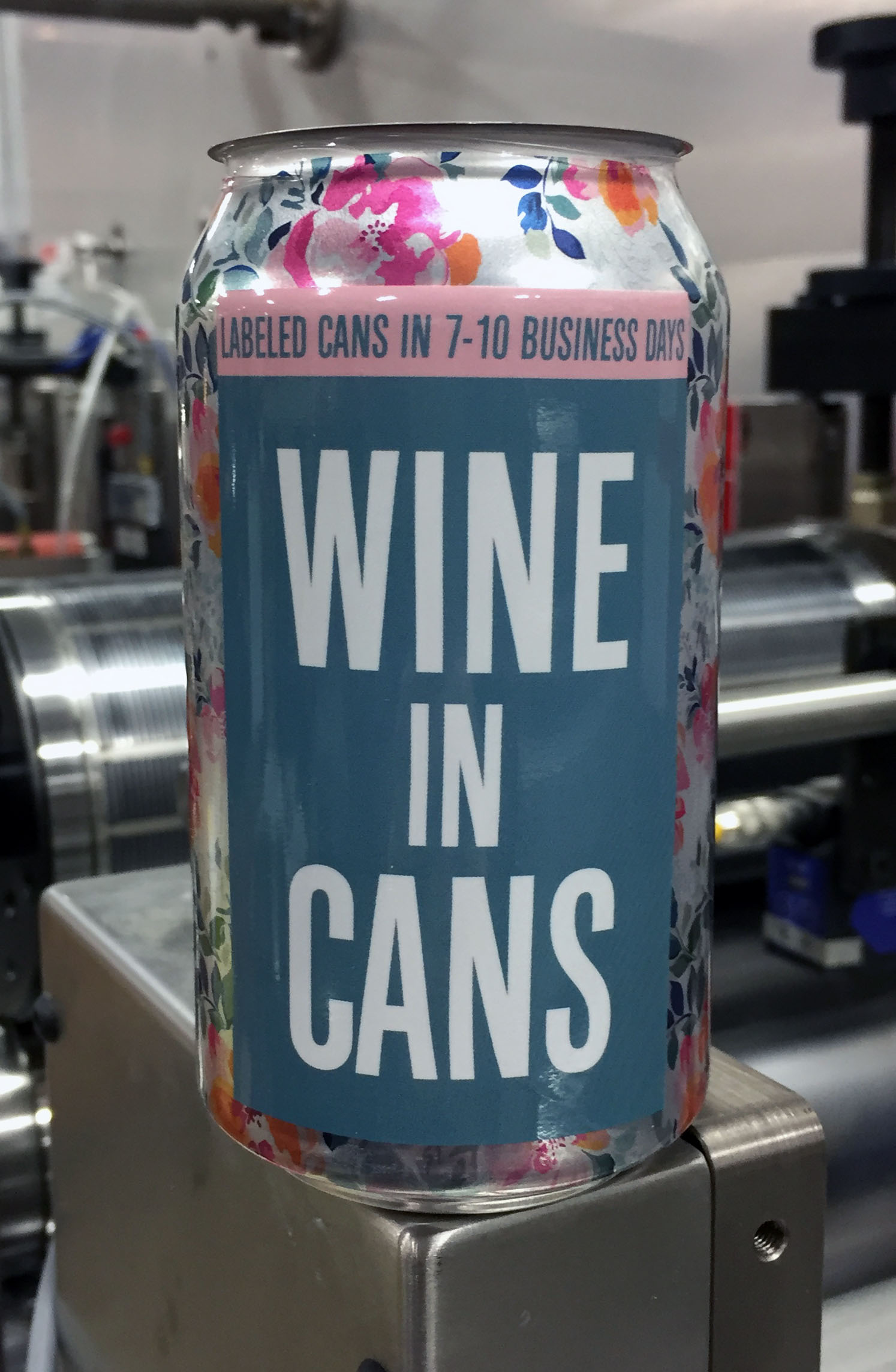 In a $60 billion industry, wine is on the rise and accounts for 1/3 of the total alcohol sales in the United States. No corkscrew? No problem. With the new trend in wine drinking taking shape, no bottle opener is needed. Nowadays, more wine is being packaged with a screw top, in a box or even in a can.
Wine … in a can. A lighter, easy-to-transport option which addresses an audience that wants convenience.
Want a glass of wine but you don't want to open a whole bottle? A single serving is ready for you.
Going to the beach and looking for a refreshing beverage? The NO GLASS sign is no longer an issue.
In today's world, consumers are looking for products that keep up. The future is portable!
Ecologically cans make more sense. Aluminum is lighter and more recyclable. Not to mention the cost savings in shipping and lower carbon footprint because aluminum is lighter to ship than glass.
Are you a winery seeking options for packaging? Ask us about our shrink sleeve labeled wine cans! We stock 8, 12 and 16 oz cans with minimum order quantities as low as 380 cans and quick turn-times of 7-10 business days from a confirmed order.