Mossberg & Company Employees Passionate About Serving South Bend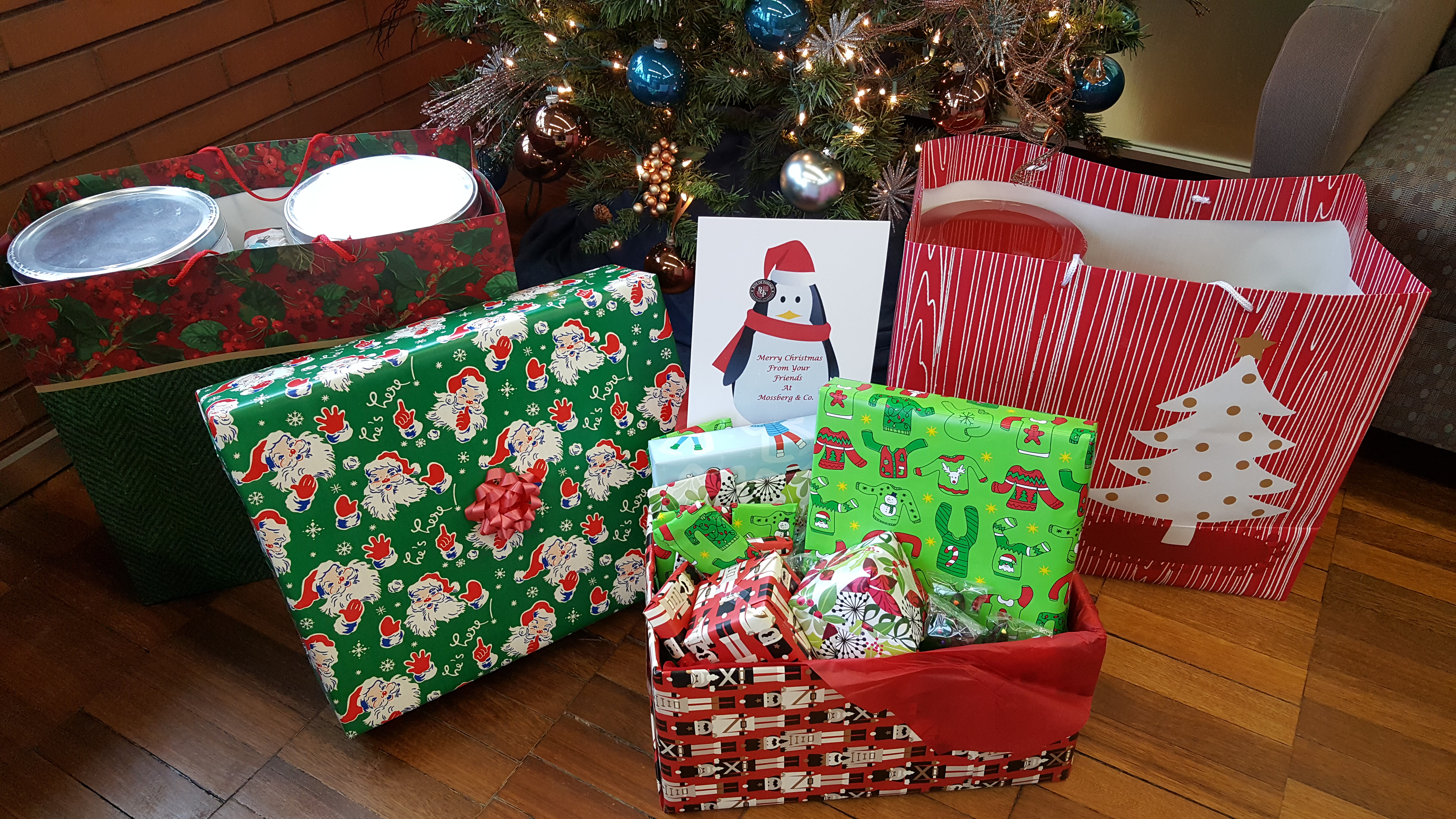 As 2018 comes to an end it is a great time to reflect on the past year. From childhood to adulthood, community is an essential part of our everyday existence. Sometimes we don't see or fully understand the impact a community makes. Community is vital in ways we can't imagine. Whether providing volunteer care for the elderly, organizing activities for underserved children or preparing meals for the homeless, it is the community volunteers that underpin the fabric of society and make life a little easier for everyone around them.
During the holiday season Mossberg & Company employees are excited to help and give back to our community. This year we partnered with three important organizations in our community of South Bend, Indiana.
The Sew Loved Women's Center teaches sewing and quilting classes and provides other support services to under-served and marginalized teen girls and women in the South Bend, Indiana, area. Their mission is to provide all women the opportunity to explore personal creativity and to give back to the community.
The women that come to Sew Loved oftentimes have not eaten, sometimes for days. The need for healthy and filling snacks is ever growing. Mossberg & Company collected a variety of items such as: juice boxes, hot chocolate mix, granola bars, popcorn, crackers and cheese, fruit cups, yogurt, etc.
DePaul Academy serves male youth with a history of delinquent behaviors, mild mental health issues, abuse, neglect and trauma needs, as well as students who did not thrive in less restrictive settings. The DePaul program offers an academy model within the St. Joseph County Juvenile Justice Center and promotes diverse social and educational interactions essential to the competency development of students.
The young males in the DePaul Academy are unable to go home at Christmas. Mossberg & Company employees collected board and card games, tins of popcorn, word search and crossword puzzle books, Gatorade (red of course for Christmas), snacks, chips, brain teasers, jigsaw puzzles, etc. Our little way of playing Santa.
Kroc Center's Angel Tree Project
The Kroc Center's Angel Tree Project helps to provide Christmas presents for children in need. Last year, in St. Joseph County, just shy of 2,300 children under the age of fifteen opened presents on Christmas morning because they were chosen by a "Guardian Angel." Each angel lists a child's name, age, clothing and shoe sizes, and favorite color.
Mossberg & Company employees became the "Guardian Angel" for six young girls in St. Joseph County, Indiana. Employees also collected additional clothing and toys used by the Kroc Center as "fill-in" gifts as needed. Mossberg was also able to help with the transport of toys from the Toys-for-Tots warehouse to the Kroc Center for distribution.
At Mossberg & Company, one of the ways we judge success is how we've helped our community. We're passionate about service, especially with local charities. A special thank you to all of the employees that offered a helping hand this year. Sharing your time and talents with the community really makes a difference to those in need.